Why settle for "okay" when you can be awesome?
Maybe you haven't had the best training, you lack leadership experience, or you simply haven't had the time to commit to improving your leadership skill set.
The truth is whether you're a brand new manager or you've been in a leadership position for years, the role of the manager is ever-evolving and can be overwhelming — so why go it alone?
If you want help to be the best people manager you can possibly be, you're in the right place.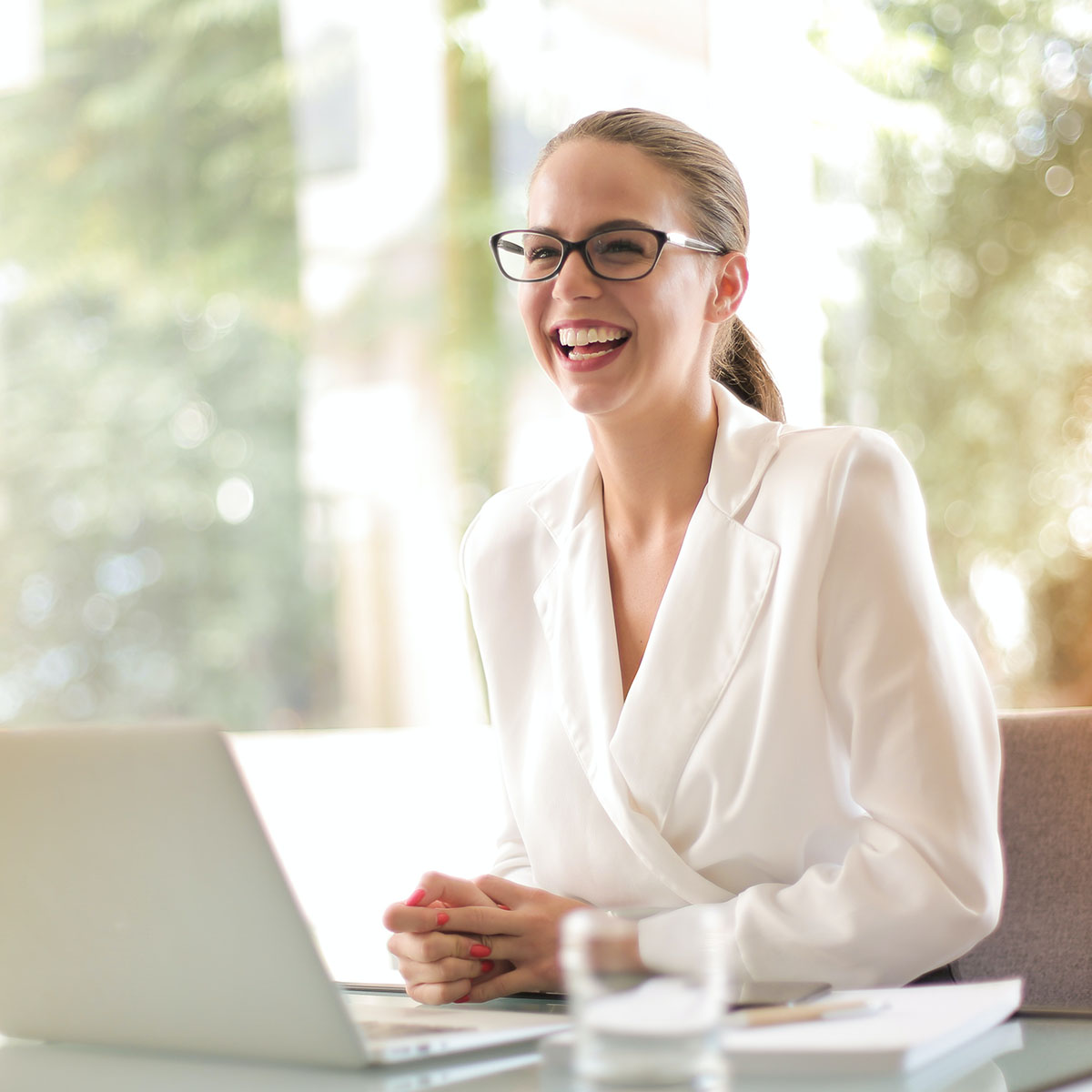 So, what's in it for you?
You'll learn how to be an awesome manager. Duh.
You'll get everything you need to be the best manager your team has ever had.
The mindset you need so that you can be an awesome manager

A proven process for building and maintaining your dream team

How to perfectly align yourself and your team to your company's objectives so you're always valued

Simple management techniques to bring the very best out of every individual on your team
Best practices and processes, so that you can be confident you're doing things right!

Steps to creating systems that free up your time while ensuring your team delivers their best work, on time and on budget

Customizable management tools and templates to make running your team look easy

Personalized help when you need it
If you're a people manager who wants to do their very best for your company, for your team, and for yourself, Manage Awesomely is for you!
Early in my career, I was a highly-valued rising star who got promotions and raises nearly every year, almost effortlessly. It wasn't necessarily easy, but as an individual contributor, I knew *exactly* what I was doing.
Before I knew it, I was made a people manager, and things changed... Of course, my boss still expected me to be awesome, but suddenly I had to use skills I had never explicitly developed before. Executives, colleagues, and my team looked to me to perform in an arena where, frankly, I had zero confidence. That didn't sit well with me.
Committed to being the best manager and leader I could be, I poured myself into the topic, reading dozens of books and spending 10s of thousands of dollars on classes & courses. Through years of trial and error, I'd finally become the awesome manager I set out to be.
I help marketing and creative leaders simplify people management so they can engage their teams, inspire greatness, and get fast results without breaking a sweat. In Manage Awesomely, I've distilled all of the knowledge and experience I've gained into a coaching program that I'd love to share with you!
Why trust my management expertise?
I practice what I preach.
"[Javier] has brought organization and efficiency to our marketing team that our company was missing for a long time, and has made such a positive difference... He has truly shaped my future management style for the better."
"Javier has everything you could ask for in a manager. He is able to observe problems from a high level perspective and dig to identify and understand the root cause of them, draft helpful and creative solutions, and does it all effectively."
"Javier's expert coaching has helped me tremendously... I avoided several pitfalls and gained much-needed perspective thanks to his guidance. I recently held a 90-day review with one of my direct reports, and she rated me an '11 out of 10' manager. I wouldn't be excelling without Javier's monthly coaching in my corner. Highly recommended!"
Carlo Victa
Director of Organic Strategy,
WISE Digital Partners
"It's hard to come by exceptional managers and it's even harder to come by managers that employees highly value. Javier Castillo is an outstanding manager, marketing professional, and mentor."
"Javier exceeds all expectations of a manager. Through his organization and professional guidance, I've witnessed massive improvements in workload, projects streamlined, and overall reduction of stress."
What are you waiting for?
Get ready to get awesome.
If you've made it this far, something I've said has resonated with you. Either that, or you really like scrolling.
Let's hop on a call and see if I can help you leave mediocrity behind and be the best manager your team has ever had.